Why Should I Sell My House?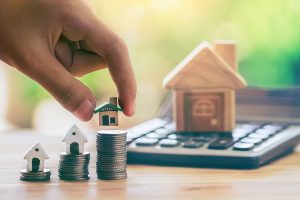 There are hundreds of reasons why homeowners decide to sell their homes, from relocating for a new job to trying to avoid expensive maintenance on their homes. Every homeowner has their own personal reasons. If you have been waiting to sell your home for a while but have been postponing, here is a list of reasons why selling your property right now may be a great decision.
You Are Not Satisfied With Your Neighborhood
You need to give yourself an honest answer: Do you like the place you live? Are you happy with the neighborhood and your neighbors? Is it convenient for you to get to work in the morning, or do you have to leave too early to get to your office on time? If you answered no, then do yourself a favor — consider selling your current home and finding something more convenient.
Your Family Is Getting Bigger (or Smaller)
If you have recently become a parent, and now there are kids in your home, or your children have grown up and moved out, it may be a good time to sell your home. You can use the profits to buy a bigger house if the current one is too small, or you can downsize if you are becoming an empty nester and put the proceeds toward retirement.
You Are Tired of Maintenance and Repairs
If you are tired of keeping up with the repair needs and maintenance, selling your home may be a good option. This could be due to age, disability, physical limitations, or your intention to travel more. Whatever the reason, moving to a less demanding home may be a good idea.
You Want to Live in a More Modern and Upgraded Home
Are you tired of your old home that is outdated and needs repairs? Do you want to live in a newer house that holds the opportunity for increased equity over decades? Then selling your home and buying a new construction property is what you need to do.
The Market Is Hot
The best time to sell your home is when the real estate market is hot, meaning that homes are selling quickly in your neighborhood and the demand is high. High demand means that there are higher prices, so you can increase your return on investment. The money you will receive from the sale can be added to your retirement benefits or spent on buying a better and bigger property.
You Are Emotionally Ready to Sell
If you have been living in your current home for years, it is probably filled with emotions and valuable memories. Emotional attachment is one of the most common things that delays homeowners from selling their homes. Many people want to sell their homes but cannot do it because they are afraid of getting out of their comfort zone. However, sometimes it is what you need to do. Make sure you give yourself some time and start the home-selling process only when you are ready.
You Want to Be Closer to Your Family
This is actually one of the most common reasons for a move, especially for older adults between the ages of 74 and 94. The older you are, the more time you want to spend with your family members, which is absolutely normal. Therefore, if your family lives too far away, and you see them only a couple of times a year, then you should think about selling your home and moving closer to the people you love.
Sell Your Home Fast in Houston to Terra Home Solutions
If you have already decided that you want to sell your home, and you want to do it as fast as possible, then selling it to a home investor is the perfect option. Home investors purchase properties as is and do it immediately. You will receive your money within two weeks.

For those who live in Houston, TX, or any other nearby town, Terra Home Solutions is ready to help. All you need to do is to visit our website, fill out the form, and wait for our phone call. Our mission is to make the home-selling process as easy and straightforward as possible. Selling your Houston home has never been easier. Do not hesitate to contact us if you have any questions.