We Buy Houses Fast for Cash in Atascocita, Texas
Best Cash Home Buyers in Atascocita, Texas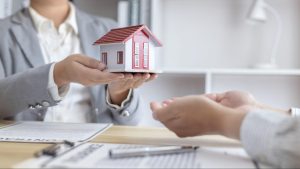 Are you located in the Atascocita, Texas area and need to sell your home quickly for cash? At Terra Home Solutions we have helped homeowners across this part of Texas sell their houses quickly, easily, and without all the unnecessary processes and paperwork.
No matter what your personal situation is, your reason for selling, or the current state of the house, we are here to offer you a fair cash value price.
Sell Your House Fast in 3 Easy Steps
There are just three steps to selling your house with our team at Terra Home Solutions:
1. Contact Us!
Before we can provide the best offer and solution for you as a homeowner, there are just a few simple things we need to know about the home and property. You can give us a call or fill out our convenient online form, whatever your preference.
2. Meet Us to View the Property!
At Terra Home Solutions, our process cuts out a lot of steps that you would have to deal with selling your home through a realtor. After you contact us and express interest, we just need to meet you and see the physical home and property. This will allow us to evaluate everything fairly and will help us determine the best cash offer.
3. Decide to Accept Our Offer!
Our goal is to buy your home, so after our evaluation we will provide you with a solid cash
offer. You are under no obligation to accept the offer, but if you agree we will close at the
local title company and you will have cash in your pocket in no time.
This three step process is designed to be fast and many transactions from step one through strep three are less than a week. If your personal situation needs a little more time that is also no problem, just communicate everything to us so we can plan with you.
We Buy Atascocita, Texas Houses in Any Condition
When we say we buy houses in any condition, we mean it. As a homeowner you do not need to make any repairs or renovations. We make a fair offer on the current state of the house and property so you do not need to make another investment.
Sell "As-Is!"
At Terra Home Solutions we want to buy your house "as-is" with no hassle and no worries on your end. We work with clients across a variety of situations, so regardless of why you want to sell or if you need to sell your house fast, we are here to support the residents of Atascocita, Texas. Give us a call 832-843-8731 or request a cash offer via our online form today to get the process started!