How to Valuate Your House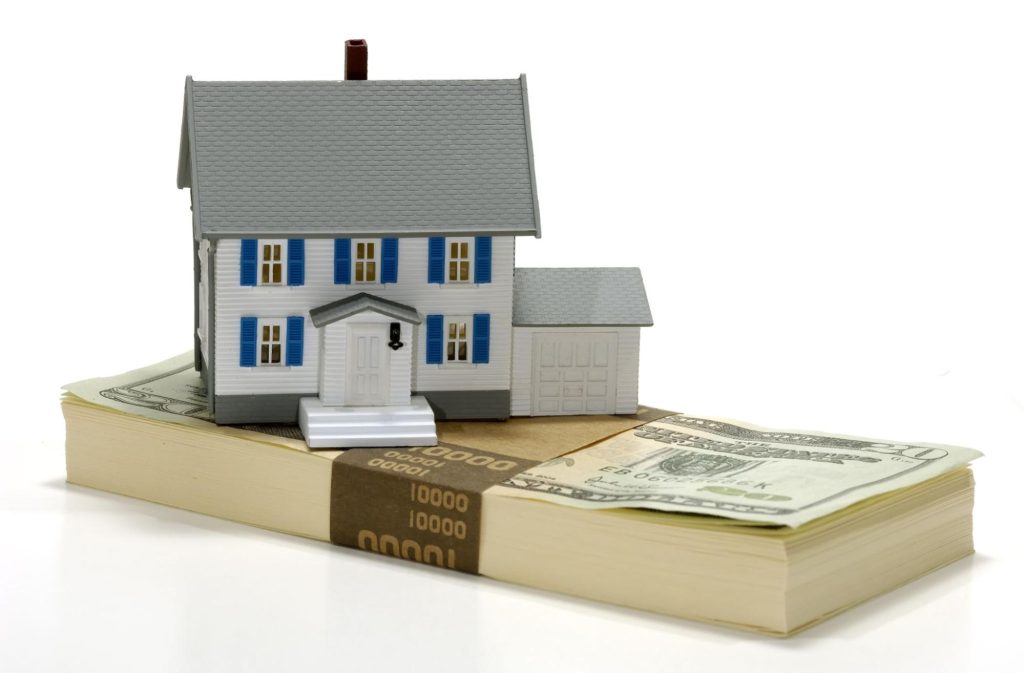 The Houston housing market is intense, and there is a lot of information out there. So how do you find out exactly how much your house is worth? This is an important question to answer before you put your house up for sale and throughout the sale of your house. To get you started, there are a few terms we want to define, and we will highlight some of the most popular ways of understanding your home's value.
Here at Terra Home Solutions, we buy houses whether you've had a valuation or not. And our goal is to help you sell your house fast, so we can help you navigate all of this.
Valuation Terms
There are three terms we want to focus on: fair market value, appraised value, and assessed value. All of these terms are helpful to you as a seller and will be critical to discuss with your real estate agent, but these are also extremely useful as a buyer.
Fair market value is how your house compares to other homes in the area. The square footage of your house, the amount of land included in the sale of your property, the number of bedrooms vs. bathrooms — all of this information is carefully measured and calculated to figure out what buyers have been willing to pay for a property comparable to yours. You're trying to compare apples to apples here.
Appraised value is a calculation done by a licensed appraiser. This takes into consideration not only the square footage of your house, the amount of land included in the sale of your property, and the number of bedrooms vs. bathrooms, but also the condition of your home and property and any renovations done. This does not include any renovations you're planning to do. This is the current state. If you want to do renovations before putting your house on the market, it's usually suggested to not do an appraisal right away. Do one after you're done renovating so the appraiser can take all updates and upgrades into consideration. The appraised value is extremely important to banks if a buyer is looking at taking out a mortgage or refinancing their mortgage.
Assessed value is determined by county tax assessors to determine property taxes. Everything included in calculating fair market and appraised values is used to figure out the property tax, but it also includes if you generate an income from the property and tax exemptions.
Typically, all three of these values will have different amounts, sometimes drastically different, so just keep that in mind.
How to Figure Out the Value
Depending on if you are just thinking about selling or a little more serious, there are a lot of tools out there to calculate the value of your house.
"Quick but 'take with a grain of salt'" tools are online. Three popular examples are Zillow, Realtor.com, or RE/MAX, and while these sites are usually decent in providing a ballpark figure, they often include outdated information, have incomplete information, and do not understand things like renovations or the curb appeal of your house and property.
We talked about the assessed value above. And this is actually public record, so you can check your county or municipal auditor's website for this information on your property. While this information is easily accessible, remember what we mentioned above about what it does and does not calculate.
When you are ready to work with a real estate agent, many agencies will offer a comparative market analysis (CMA). CMAs are great because they not only include a lot of data, but they are also up-to-date and are done by a professional who knows your neighborhood, the market, and the specific characteristics of your home and property.
Another very specific and super detailed way to find out what your house is worth is to hire a professional appraiser. An appraisal on your home is done very similarly to a CMA, and in the majority of cases, mortgage lenders will require this before approving a loan.
Food for Thought
Neighborhood statistics, geography, time of the year, and various market trends all have a major impact on the valuation of your home and property. The housing market is very fluid, and there is no reason you have to figure this all out on your own. It's important to know what your home is worth, especially if you need to sell your house fast. For that, Terra Home Solutions can help. We buy houses all the time, and we can expedite the process when you need a buyer right now.