Help for Homeowners in Pre-Foreclosure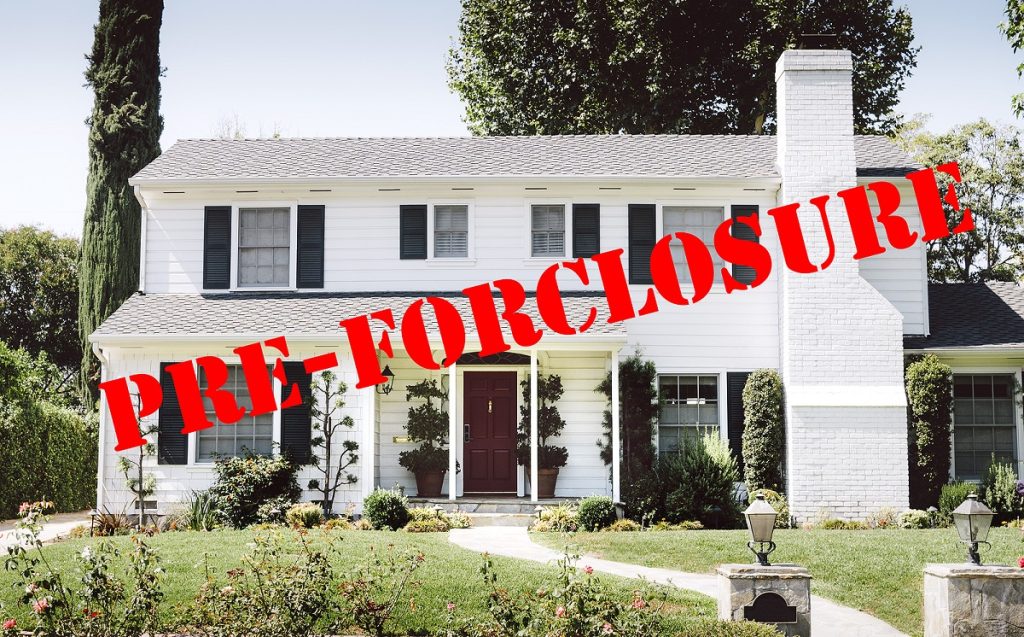 Pre-foreclosure is the first step in the foreclosure process. It begins when a homeowner defaults on mortgage payments and ends when the mortgage lender either forecloses the property or agrees to an arrangement that allows the homeowner to keep the property.
The good news is that even if you are facing pre-foreclosure, there are certain things you can do in order to stop the process and avoid foreclosure. Here is what you can do.
File for Bankruptcy
With this option, you can buy more time to replace your lost job, recover from a disability or injury, or find a way to increase your income. Once you file for bankruptcy, all debt collectors, including your mortgage lender, must stop their collection activities. All the collection processes are frozen, even if the foreclosure auction sale has been already scheduled.
Apply for Loan Modification
The purpose of loan modification is to modify your current loan. By using this option, you can make your monthly mortgage payments more affordable. One of the most common ways to modify a loan is to extend the length of the existing loan in order to lower monthly payments. In some cases, a loan modification may also decrease your interest rate.
Talk to a Counseling Agency
If you have already missed several mortgage payments and are facing pre-foreclosure, it may be a good idea to consult an expert. There are many counseling agencies throughout the country that provide loss mitigation counseling to homeowners going through foreclosure. With the help of these agencies, you can figure out how to stop foreclosure and what you need to do in order to change your financial situation.
Consider a Deed in Lieu
A deed in lieu is a voluntary agreement between a homeowner and a lender, according to which a homeowner transfers their property to the lender, and in exchange, the lender releases the homeowner from their mortgage obligation. One of the main benefits of this option is that a deed in lieu spares homeowners from having a foreclosure listed on their credit history. However, it is important to know that a deed in lieu still affects the credit, even if this impact is minimal.
Conduct a Short Sale
If you are not able to modify your loan or get a better monthly payment, selling your property may be the best idea. One potential option is conducting a short sale, which means selling your property for less than what you owe on your loan. The money you receive from a short sale is given to the lender, while part or all of the remaining mortgage balance is forgiven.
Sell Your House Fast to a Cash Buyer
Another selling option that is quick and efficient is selling your house to a cash buyer or home investor. The best thing about this option is that you do not need to invest in any repairs or renovations. Cash buyers and home investors buy homes as-is. It is also a great option for homeowners trying to avoid foreclosure because selling does not affect the credit score at all.
Sell Your Home to Terra Home Solutions to Stop Pre-foreclosure
If you own a home in Houston, TX, or any other nearby area, and you are going through pre-foreclosure because of missed mortgage payments, Terra Home Solutions is ready to help you. We buy houses in Houston, TX, and other towns and cities near Dallas under any circumstances, including pre-foreclosure and foreclosure. Our mission is to make the whole home-selling process easy and enjoyable. If you have any questions, or you want to know more about the process, feel free to check our website or give us a call.