Advantages of Getting a Cash Offer for Your Home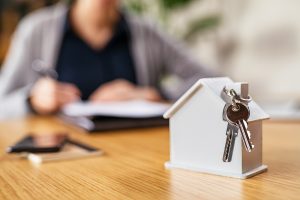 What does it mean to get a cash offer? You may have already seen mailers or digital ads promoting a cash offer for your home. But what's the big deal? After all, aren't all offers in cash?
Unfortunately, no. If you want to sell your house fast, you need a cash offer. We buy houses with a cash offer here at Terra Home Solutions, and it's the fastest way to sell your house.
What Is a Cash Offer?
A cash offer is an offer that is not contingent on a mortgage loan. When most people buy houses, they buy them through a mortgage company. The mortgage company inspects the loan, documents, and property and then finalizes their side of the loan. The money is then transferred from the mortgage company to the property seller. The process can take anywhere from 30 to 60 days.
But when a cash purchasing company buys a property, they don't go through a mortgage servicer. They send the money directly to the escrow company. A cash purchase can take just a few days.
What Are the Benefits of a Cash Offer?
Why are so many real estate agents enamored with cash offers? Even if you've already put your home on the market, you'll likely hear that a cash offer is just better. If you're choosing between a mortgage loan offer and a cash offer, you usually want the cash offer.
There are quite a few advantages to a cash offer, but here are a few of the most important:
Speed. A cash offer can close within a matter of days rather than weeks or months. If you need to get rid of your house fast, you can. Otherwise, you might find yourself waiting endless months while your house is on the open market. And don't forget that a mortgage offer can fall through if the buyers can't close their mortgage, putting you back at square one.
Simplicity. You don't need to deal with real estate agents, housing inspections, renovations, or appraisals. We handle everything for you. Our team will take a look at your home, determine what has to be done, and give you a cash offer for the house in the current as-is condition. We buy houses that others won't — old houses, dilapidated houses, even tear-down structures.
Savings. Because you don't need to hire a real estate agent, you don't need to spend money on costly fees. You also aren't going to need to complete repairs or renovations because we purchase the property as-is. And because you can sell your house right away, you can avoid costly issues such as foreclosure.
Service. We provide you with everything you need to sell your house fast. We conduct everything in-house, from the appraisal to the real estate paperwork, so you don't need to worry. And we make sure that all our fees are transparent. Feel free to compare other offers. We're confident in ours.
In short, a cash offer is more reliable, and it's more likely to close. It's going to be simpler as well as cheaper. And most importantly, you're going to be able to sell your house faster. Whatever your situation is, that means that you aren't going to spend more time paying the mortgage on a house you don't want. At Terra Home Solutions, we buy houses of any age and in any condition. We'll work with you to get you the offer that you deserve. And we close fast. If you need to sell your house quickly, contact us today.